By Skye Kaupiko, Kapi'o Staff Writer
Ka'imina'auau Cambern was born to a family rich in Hawaiian musical traditions, yet his early path to success was marked by achievements in decidedly different artistic forms.
Cambern's father Wade is a celebrated songwriter and performer who composed the popular song "Love and Honesty," made famous by the Hawaiian Style Band. His mother is a grand slack key guitarist whose musical lineage traces back to the esteemed Kakauanu Lake Trio.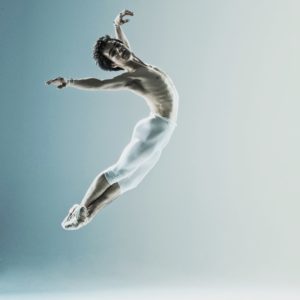 Cambern grew up jamming to Hawaiian music in the backyard with his family, just as his parents had in their youth. But he was also drawn to classical music and ballet.
A natural talent, Cambern participated in the Youth America Grand Prix competition in New York at age 13, earning a spot in the final round and with it a scholarship to the prestigious Rock School for Dance Education in Philadelphia.
A year later, at age 14, Cambern found himself thousands of miles from home, away from his family and his familiar island surroundings and suffering significant culture shock.
He loved it.
"I got to do my own thing," Cambern said. "Expression was so easy. It was like a new culture."
Cambern attended the Rock School for two years, at which point he represented the United States in an international Olympic-style ballet competition in Jackson, Mississippi. On the strength of his performance, Cambern received offers from elite dance schools, ultimately opting for Ellison Ballet in New York.
The school's relatively Spartan facilities — it didn't have a real studio — fit well with Cambern's focused approach to his craft.
"I wasn't interested in the glam," he said. "Discipline and bringing the dancer into a deeper realm was what I fell in love with."
Cambern devoted himself to four years of strenuous training, including grueling eight-hour rehearsals followed by additional night practice.
Cambern's growth as an elite dancer occurred largely out of the sight of his family. Thus, it was especially meaningful to him when his grandmother decided to travel to New York to watch him perform, for the first time, at his graduation.
After the performance, his grandmother looked at him, communicating something more than just pride.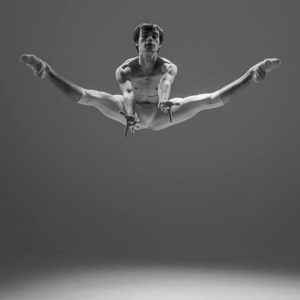 It was, as Cambern described, "Grandma looking into me, calling me back."
After graduation, Cambern was offered a coveted spot with the Tulsa Ballet. It was everything he had worked toward, the sort of opportunity of which every young dancer dreams.
But Cambern couldn't forget the look his grandmother had given him at his graduation and what he knew it ultimately meant.
He declined the offer and returned to Hawai'i.
"It was hard to get back into the local way of living after being away for so long," he admitted.
Still, Cambern has no regrets about his decision.
He is in his second year at Kapi'olani Community College with plans to transfer to the University of Hawai'i at Manoa , earn a degree in Hawaiian studies, and pursue graduate education.
Still, he hasn't quite been able to stay away from the barre. He also works as a ballet instructor at Alive Ballet.
He says he couldn't be happier.