By Sarah Keener, Kapi'o Staff Writer
In the 31 years since Tetsushi Mizokami developed his ultra-light take on traditional cheesecake, Uncle Tetsu Uncle Tetsu Japanese Cheesecake shop has expanded to 80 stores around the world.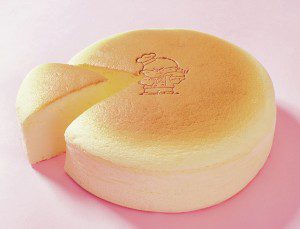 In March, the Japanese sensation reached the United States for the first time with a dessert shop in the Royal Hawaiian Shopping Center operated by Andrew and Peggy Cherng of the Panda Restaurant Group.
So what is the big hype behind this worldwide cheesecake all about?
The sweet, fluffy cheesecake that melts in your mouth is crafted from fresh ingredients, carefully handmade and baked in small batches. The six-inch cheesecakes come in two flavors, original and coffee, both of which boast flavors that leave you with an unforgettable and indescribable taste in your mouth.
The cheesecakes sell for $8.50 each and you can only purchase one cheesecake per person due to the high volume of orders and the limited oven capacity needed to keep the consistency of serving fresh cheesecakes daily.
This new dessert craze is a bit pricey but worth for the quality ingredients and method of creating this outstanding cheesecake. For students who wants to try this amazing dessert and feel like they can't afford it because they are on a tight student budget, splitting the cost of one cheesecake is manageable, especially if you are craving a light but delicious dessert after a long hard day in school. The bakery also gives out free samples throughout the day, giving the customers an opportunity to carefully select the cheesecake they will be indulging on.
While Uncle Tetsu is known for its phenomenal cheesecake, the Asian-inspired bakery also offers a variety of cookies, biscotti and teas. The "Ooey Gooey" is one of the top selling cookies, inspired by the favorite camping dessert snack s'mores. The cookies are priced at $3.50 per bag, which consists of four pieces per bag.
For students concerned about parking in Waikiki, the Royal Hawaiian parking garage will validate your parking ticket for up to three hours as long as you purchase a minimum of $10 at any Royal Hawaiian Shopping Center store or restaurant.
Uncle Tetsu is open every day from 10 a.m. to 10 p.m.